There's Still Time To Be A Part Of Our New Album!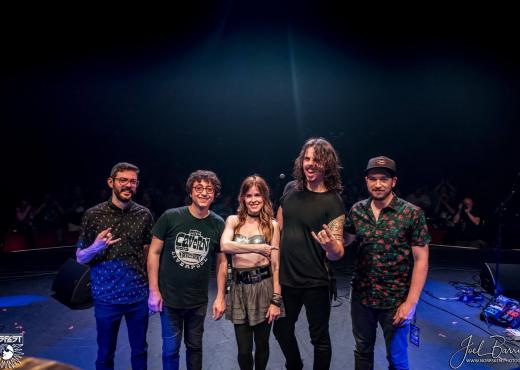 Submitted by

district97

on Mon, 06/11/2018 - 17:44
In the little over a week since the Kickstarter ended, we've received several requests from people who still want to be a part of our new album but missed the campaign. We know you're all busy and maybe some of you didn't get a chance to pledge, so we are allowing last-minute pledges through this Friday, June 15th. Simply take a look at the reward options, find the one you like, and then send the funds HERE. This is the ABSOLUTE LAST CHANCE to get things like your name in the liner notes, the limited-edition live album of the new music, and more.
We're also open to considering any offers on items that didn't get pledged for during the Kickstarter (handwritten lyrics, duct tape bra, drum set). Keep in mind if you're outside the US to include $10 for shipping for the $25/50/75 rewards, and $14 for those at $100 & up.
If you've already pledged to the Kickstarter but haven't joined the INSIDE THE VAULT CLUB yet, you also have through 6/15 to take advantage of the additional rewards (click the link and scroll down to see them all) we're offering for joining (a 5.1 Surround Sound/Hi-Res Stereo disc, Leslie's Sony demo when she was 18, the Live At De Boerderij HD Download, and much more).
And speaking of the IVC, here's some raw footage from RoSfest in order to give you a small idea what the Return To RoSfest DVD/HD download will be like. Bear in mind this is just one camera angle and the audio is from the camera, so the final product will be much grander in scope.
In order to reserve a copy of this upcoming limited-edition release, join the INSIDE THE VAULT CLUB as a Keyholder (Premium Member). Less than 75 remain!