Album #5 Kickstarter Now Live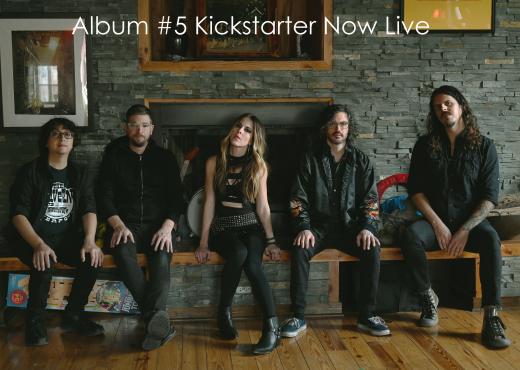 Submitted by

district97

on Thu, 09/29/2022 - 16:08
The time has come! We've been working on new music for the last few years, and we're ready to take it into the studio! We need your help on that last part though, and that's why we've just launched a Kickstarter.
In exchange, we are absolutely gonna BRING it with the rewards. For example, here's what you get, at minimum, if you pledge $100:
-A signed copy of the new CD
-YOUR NAME in the liner notes
-An EXCLUSIVE LIVE CD featuring the new album performed live and more (limited to 200 copies)
-A hi-res download of our remotely recorded demo of the new song "Deck is Stacked"
-Updates from the studio as we craft Album #5
And that's just the start. If you pledge $100+ and join the Inside the Vault Club (or are already a member) on any plan, you'll ALSO get the following (in addition to all the standard exclusive IVC content):
-a LIMITED-EDITION, EXCLUSIVE 5.1 SURROUND SOUND/HI-RES STEREO DISC OF THE NEW ALBUM!
-"Jonathan's Birthday Show" HD Download: full show from 9-23-22 filmed at Reggie's in Chicago. This 75-minute set features 6 new songs and selections from the back catalog.
-A download of Leslie's first ever recordings, the 6-song Just a Taste EP from 1998.
-Tim's new limited-run T.S.3. CD It's Just OK featuring Andrew on keys and a host of jazz fusion luminaries like Howard Levy, Fareed Haque, and David Bowie collaborators Tim Lefebrve and Donny McCaslin.
-A download of scores to various songs from the new album.
And if $100 is too rich for your blood, no sweat...we've got killer rewards for as little as $1. Let's team up for Album #5!
See us on tour starting 10/6/22: https://district97.net/shows