Hurricane Harvey Fundraiser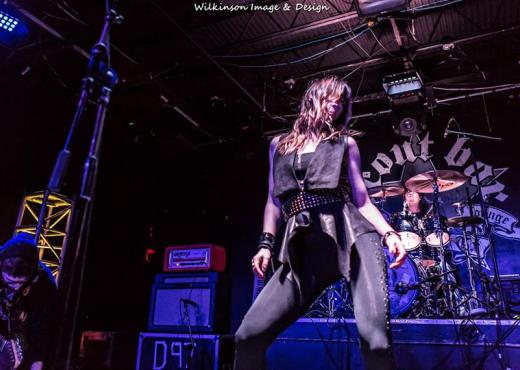 Submitted by

district97

on Thu, 08/31/2017 - 01:26
The above photo was taken at Scout Bar in Houston, TX on February 14th, 2017 by Jim Wilkinson (you can see more HERE). This was the first and only time D97 has played Houston, and I must admit that I didn't really know what to expect in terms of crowd response (I'd never been to TX at all before that day). To my delight, Houston (and Dallas the following night) ended up being a major highlight of our Tour To The Edge. We were greeted with extremely kind and enthusiastic people who really seemed to appreciate what we do. I left Texas feeling that we HAVE to go back there. So, I had a pretty visceral response to news of the devastation there, and that's why D97 has decided to start a fundraiser to help Hurricane Harvey victims. Here's how it works:
From now through Thursday, 9/7 at 11:59 PM CST, we will be donating 50% of all new signup fees from the INSIDE THE VAULT CLUB to the HURRICANE HARVEY RELIEF FUND. Our goal is to raise at least $500, which we can do with 12 new Keyholders/Premium Members (on the yearly plan). However, you can sign up at any level and half of your funds will be donated. We will also be donating 25% of all sales through our Online Store.
So, if you've been thinking of joining but haven't gotten around to it yet, now's the perfect time. Every IVC member receives exclusive D97 music on the 15th of each month, and Keyholders will also get the Live At De Boerderij DVD/HD Download as well as 15% off anything at our Online Store. You can read a new review of the DVD HERE from Prog Magazine.