Stay for the Ending Now Available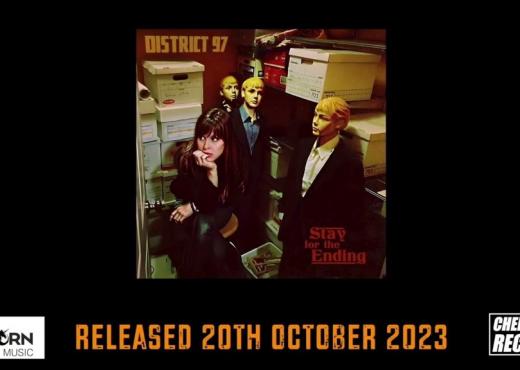 Submitted by

district97

on Sat, 07/29/2023 - 18:15
Buy/download/stream Stay for the Ending HERE. US customers can also order tthe CD direct from us HERE.
Chicago prog rockers District 97 have announced that they will release their brand new studio album Stay For The Ending through Spirit Of Unicorn Records on October 20.
The album is the follow-up to 2019's Screens and has been recorded, mixed and mastered by Noam Wallenberg, who has worked with Alan Parsons. You can watch a video trailer for the new album below.
"After 15 years of leading District 97 I'm thrilled that we continue to push ourselves to new heights in every realm of music making," says drummer Jonathan Schang of the new album. "This is the strongest collection of sings we've ever assembled."
"This record presents us at our most collaborative and dynamic.," adds singer Leslie Hunt. "We tried some new things and chased different aesthetics than we have in the past and I think the result is our best sounding album to date with some of our strongest compositions."
Stay For The Ending has also impressed prog royalty, with former Yes and King Crimson drummer Bill Bruford stating, "Quality, expertise and passion - Stay For The Ending is a massive piece, of which District 97 should feel justly proud."
District 97 hit the road in support of the new album across America and Europe and will play The Bedford in Balham, London on September 10.
Watch the Stay for the Ending Album & Tour Trailer: