NORTH AMERICAN TOUR WITH PAIN OF SALVATION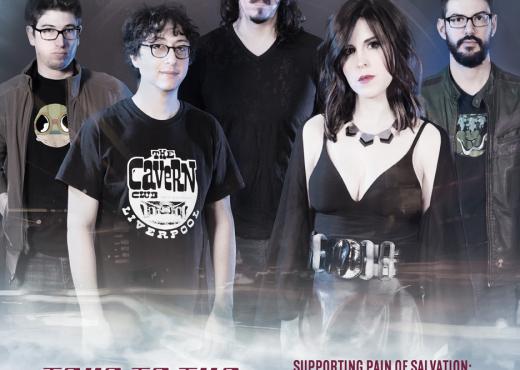 Submitted by

district97

on Tue, 01/24/2017 - 18:12
MAJOR TOURING ANNNOUNCEMENT
DISTRICT 97 To Perform At Cruise to the Edge And Support Pain of Salvation On North American Tour
The Laser's Edge Group-signed modern/progressive rock act DISTRICT 97 has announced a new batch of live dates which consume most of February, including newly-secured North American tour supporting Pain of Salvation.
DISTRICT 97 begins their new tour with Tour To The Edge, a run of headlining shows beginning February 2nd where they'll be playing Chicago, Louisville, and Murfreesboro, TN on their way to Tampa. There they'll take part in the Cruise To The Edge, which sails to Cozumel, Mexico and back, and sees the band joining Yes, Kansas, Steve Hackett, Mike Portnoy, Spock's Beard, HAKEN, and many others on the cruise.
Immediately following the headlining shows, DISTRICT 97 will connect with Pain Of Salvation to support the band on their North American tour from February 12th through 23rd, which sees them playing Tampa, Houston, Dallas, Kansas City, Chicago, Detroit, Toronto, Quebec, and Montreal. Additional dates are being confirmed now so stand by and check THE SHOWS PAGE for updates.
DISTRICT 97 Tour Dates:
2/02/2017 Reggies Music Joint – Chicago, IL w/ CHEER-ACCIDENT
2/03/2017 Haymarket Whiskey Bar – Louisville, KY w/ Grackle
2/04/2017 Main Street Music – Murfreesboro, TN w/ Evership
2/07-11/2017 Cruise To The Edge 2017 in Tampa, FL-Cozumel, MX
2/12/2017 The Orpheum – Tampa, FL w/ Pain Of Salvation
2/14/2017 The Scout Bar – Houston, TX w/ Pain Of Salvation
2/15/2017 Gas Monkey – Dallas, TX w/ Pain Of Salvation
2/16/2017 The Riot Room – Kansas City, MO w/ Pain Of Salvation
2/18/2017 Reggies – Chicago, IL w/ Pain Of Salvation
2/19/2017 The Token Lounge – Detroit, MI w/ Pain Of Salvation
2/21/2017 Mod Club – Toronto, ON w/ Pain Of Salvation
2/22/2017 Le Cercle – Quebec, QC w/ Pain Of Salvation
2/23/2017 Le Tulipe – Montreal, QC w/ Pain Of Salvation